WordPress Help NOW!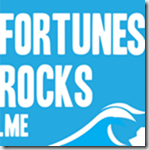 When you absolutely, positively need an answer now.
WordPress is great and we make our living creating both complex and simple WordPress sites.  We also offer a kick-ass WordPress hosting service that does all the boring complex back end-word like backups and updates for you.  Over the years we have developed a lot of WordPress experience and experience counts.
Sometimes our readers and WordPress friends get themselves into trouble, or hit an annoying roadblock that after hours of fussing and a sleepless night or two,  they just need someone to talk to to help them other understand something that they are missing or to just solve the issue so they can move on.
FortunesRocks.me is pleased to announce that we now offer our WordPress Help Now service.  This is instant access to our support team for those simple questions that just need a one word or sentence answer.  If you problem is more complex and we become "involved" we can quote you a price to get you back up in running or developing.
Service we perform:
Site Back Up
Site Restore
Bad Plugin experiences
Annoying CSS / Browser problems
WP Queries coding
General Advice
Site Migration
Plugin Development
Hacked Sites
Security Review
SEO & Analytic review
Looking forward to hearing from our WordPress friends!
Marlin
CEO FortunesRocks.me